Entrepreneurs helping healthcare technology startups find the most efficient path to Series B
Our approach
Using advanced AI to drive efficiency in healthcare is no longer a choice. However, clinical applications of AI often fail or produce limited results that aren't scalable beyond pilot settings. We're entrepreneurs who have seen the healthcare AI market evolve from the start, successfully building and exiting multiple businesses that positively impacted millions of lives.
We believe in supporting early-stage entrepreneurs as they navigate this emerging market and helping them chart the most efficient path from the seed stage to Series B.
What we look for
We invest in U.S.-based companies delivering differentiated technological innovation in the healthcare technology space. We focus on post-revenue companies with early evidence of product-market fit, and highly scalable business models that deliver both clinical and community impact. We're passionate about founders solving big problems, and we actively strive to invest in diverse teams.
Our Portfolio
We invest where technological innovation meets a mission-driven mindset. Our founders are working to revolutionize healthcare, and we leverage our decades of industry experience and relationships to help accelerate their growth.
Select Prior Investments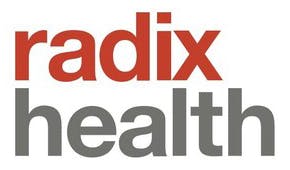 Radix Health
AI-driven platform optimizing patient engagement and access by helping to align provider supply with patient demand, maximize existing capacity, and reduce delays in care. (Entry: 2020, Seed. Exit: 2021, Merger with Relatient Health)
Slync.io
Blockchain-based AI operating platform for global shippers and logistics services delivering higher productivity and process efficiency through Intelligent Automation. Raised Series B round in 2021, representing >30x increase in valuation since investment. (Entry: 2018, Seed. Active)
RadiLens
AI solution empowering radiology departments and healthcare institutions to reduce costs and better manage workload, driving new levels of efficiency, clarity, and accuracy. (Entry: 2020, Seed. Active)
Our Team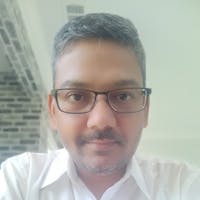 Shantanu is a veteran entrepreneur with a passion for Artificial Intelligence and patient wellness. His experience spans healthcare and transformative AI solutions, offering him a unique strategic perspective on the complex problems being solved in the healthcare technology space today. Shantanu began his career as a founder in the late nineties, when he developed an AI platform shifting search algorithms from keyword-based to intent-driven via Eigenspace. Shantanu later moved into Accenture's Healthcare practice, where he helped some of Accenture's most innovative offerings go to market.
Shantanu then partnered with Ritesh Sharma to build and exit a healthcare services company, growing the business to $8M of revenue in less than 18 months. In 2011, the two went on to found Jvion, an industry-leading clinical AI platform recognized as the nation's largest in terms of both hospitals served and patients impacted by Blackbook and KLAS (2018). Shantanu served as CEO of Jvion from its inception through exit via private equity acquisition in 2019. 
Shantanu earned his Bachelor of Engineering from the Indian Institute of Technology.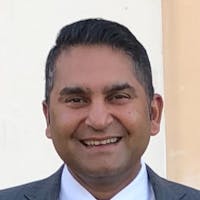 Ritesh is a seasoned entrepreneur and operations leader with a history of scaling healthcare companies to their maximum potential. Through decades of experience working across verticals including providers, payors, pharma, and life sciences, he has developed long-lasting relationships with industry veterans, customers, and investors. Ritesh began his career in Accenture's Product vertical, where he helped develop new outsourcing models that brought more sustainable long-term growth to a historically transaction-based consulting practice.  
Ritesh then partnered with Shantanu Nigam to build and exit a healthcare services company, growing the business to $8M revenue in less than 18 months. In 2011, they went on to found Jvion, an industry-leading clinical AI platform that partnered with large hospital systems to developed to minimize avoidable harm and improve outcomes for patients and populations. Ritesh served as COO of Jvion from its inception through exit via private equity acquisition in 2019. 
Ritesh earned a Bachelor of Science at Mississippi State University with a focus on programming, mathematics, and economics.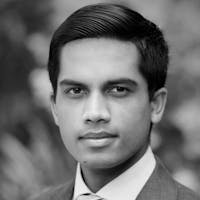 Vishnu is an experienced investor with a background in identifying and helping to scale software businesses. He began his career at K1 Investment Management, a growth equity firm focusing exclusively on B2B enterprise software companies, where he led 15 transactions representing ~$2 billion in transaction volume.  Prior to this, he worked in the investment banking divisions of PJT Partners and William Blair, where he focused on lower middle market companies.
Vishnu is responsible for the firm's strategy, operations, sourcing, and investment activities.  He is a graduate of Cornell University, where he received a BA in Economics.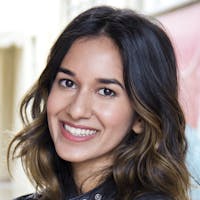 Maya is an experienced investor and marketer with a background in developing integrated marketing and growth strategies for venture-backed companies across industries. She previously led digital marketing and public relations for a series of high-growth consumer and technology startups, and was most recently an investor at CompanyFirst, an early-stage venture fund focused on consumer brands. Prior to CompanyFirst, she worked in Consumer & Retail investment banking at Perella Weinberg Partners.
Maya focuses on the fund's sourcing, investment, and brand development activities. She received her Bachelor of Arts from the University of California, Berkeley, and her MBA from the University of Chicago, Booth School of Business.